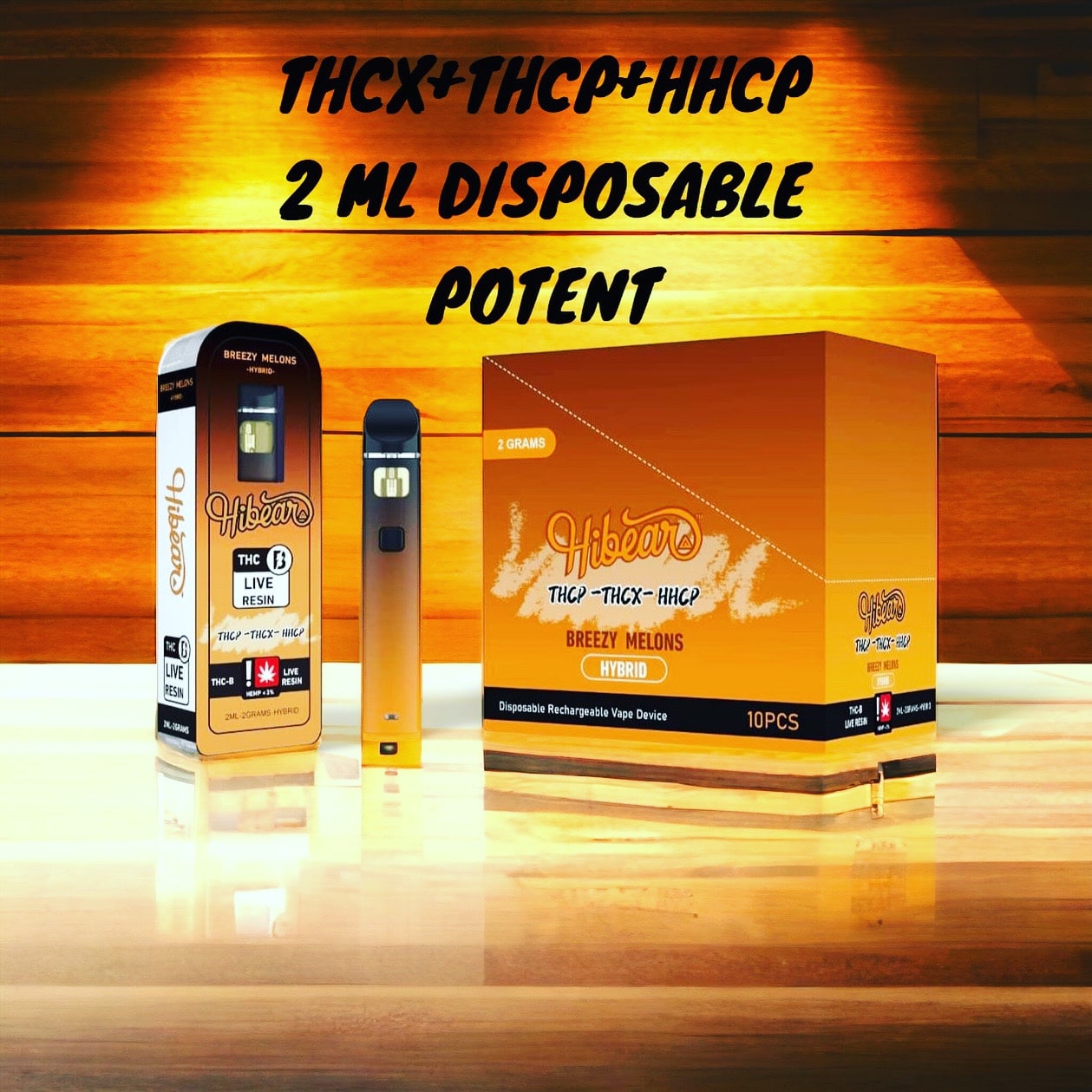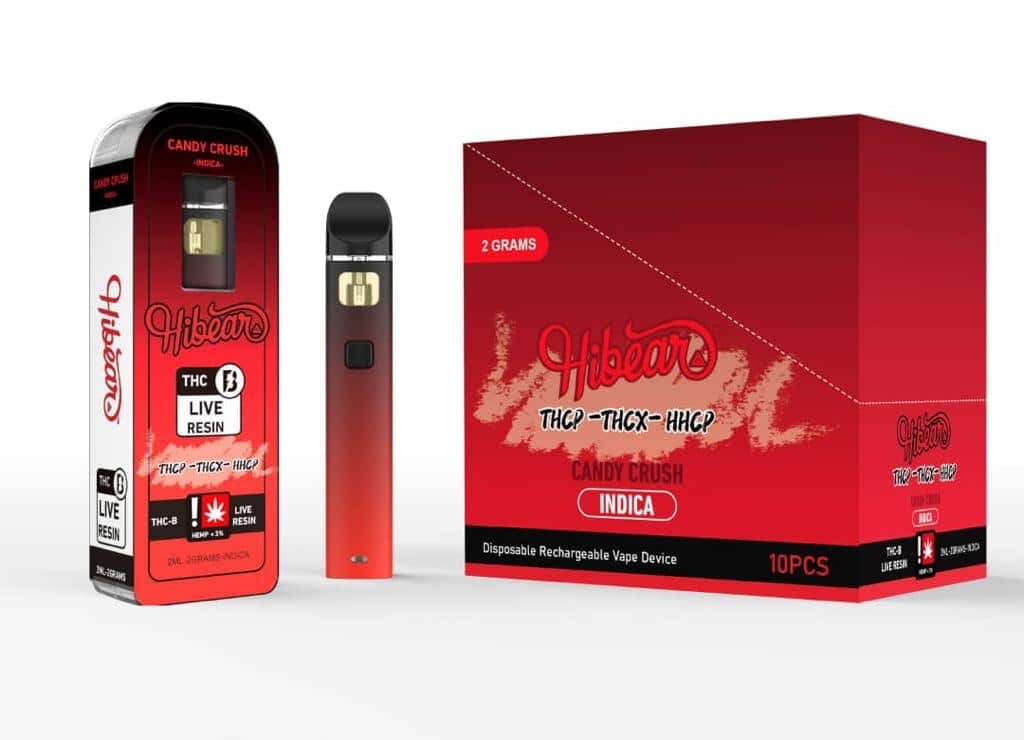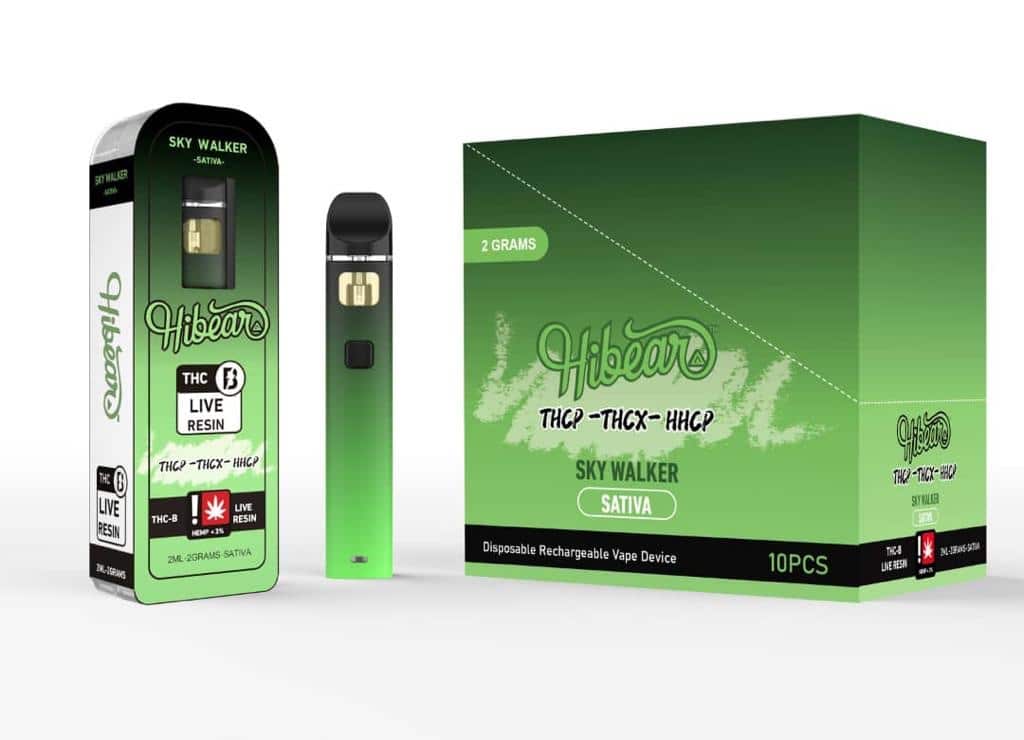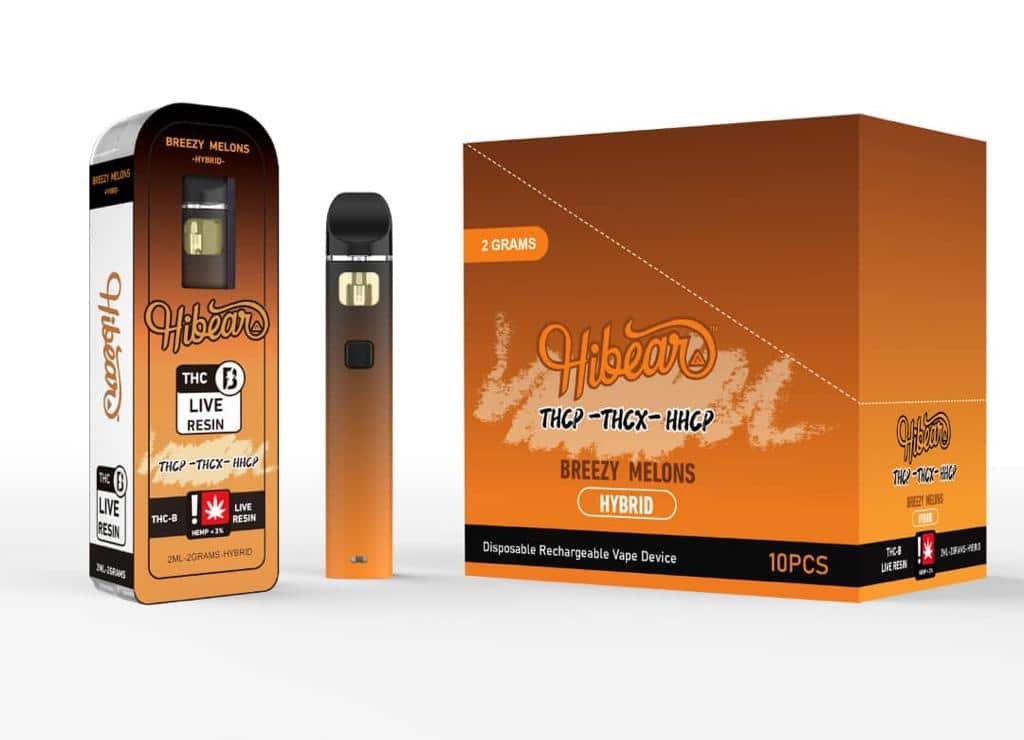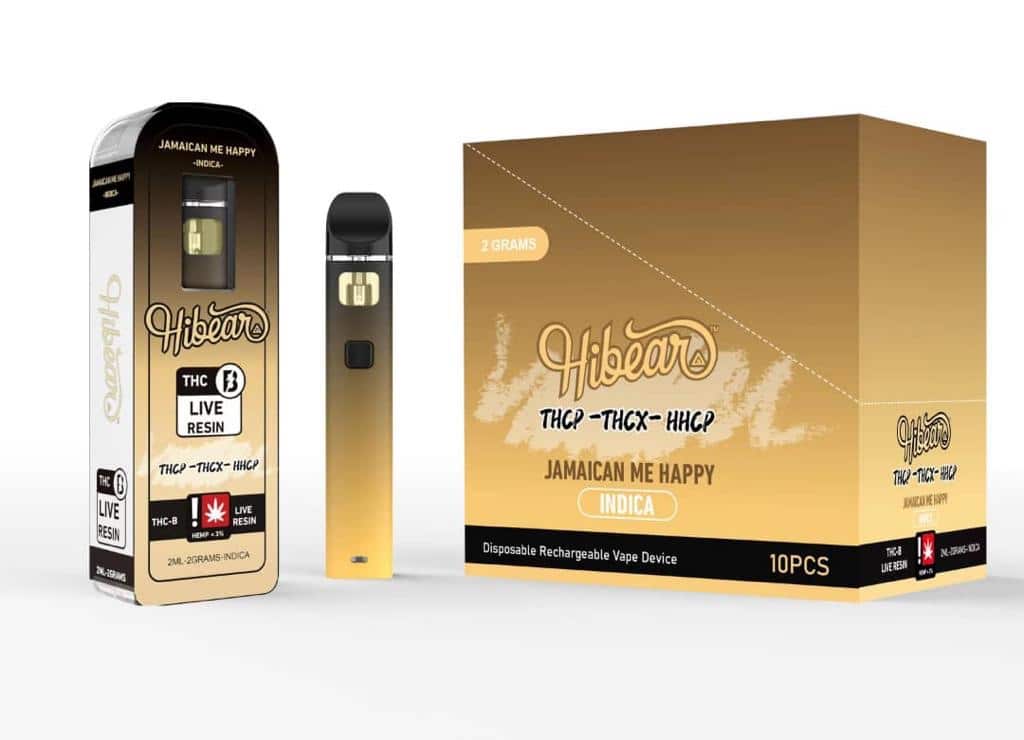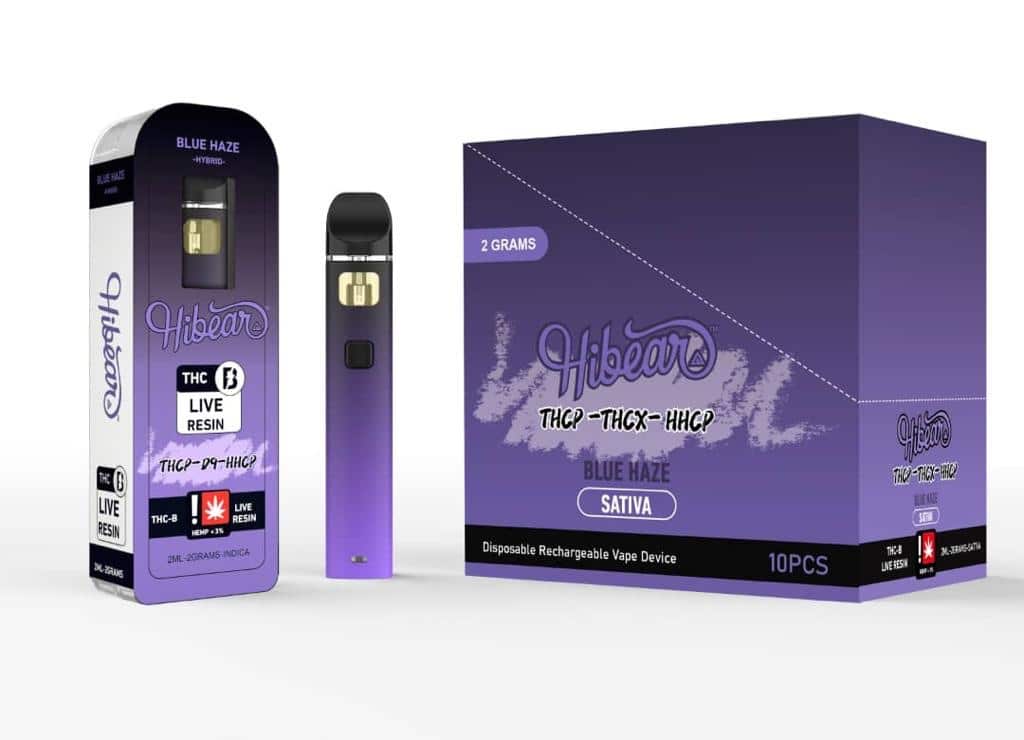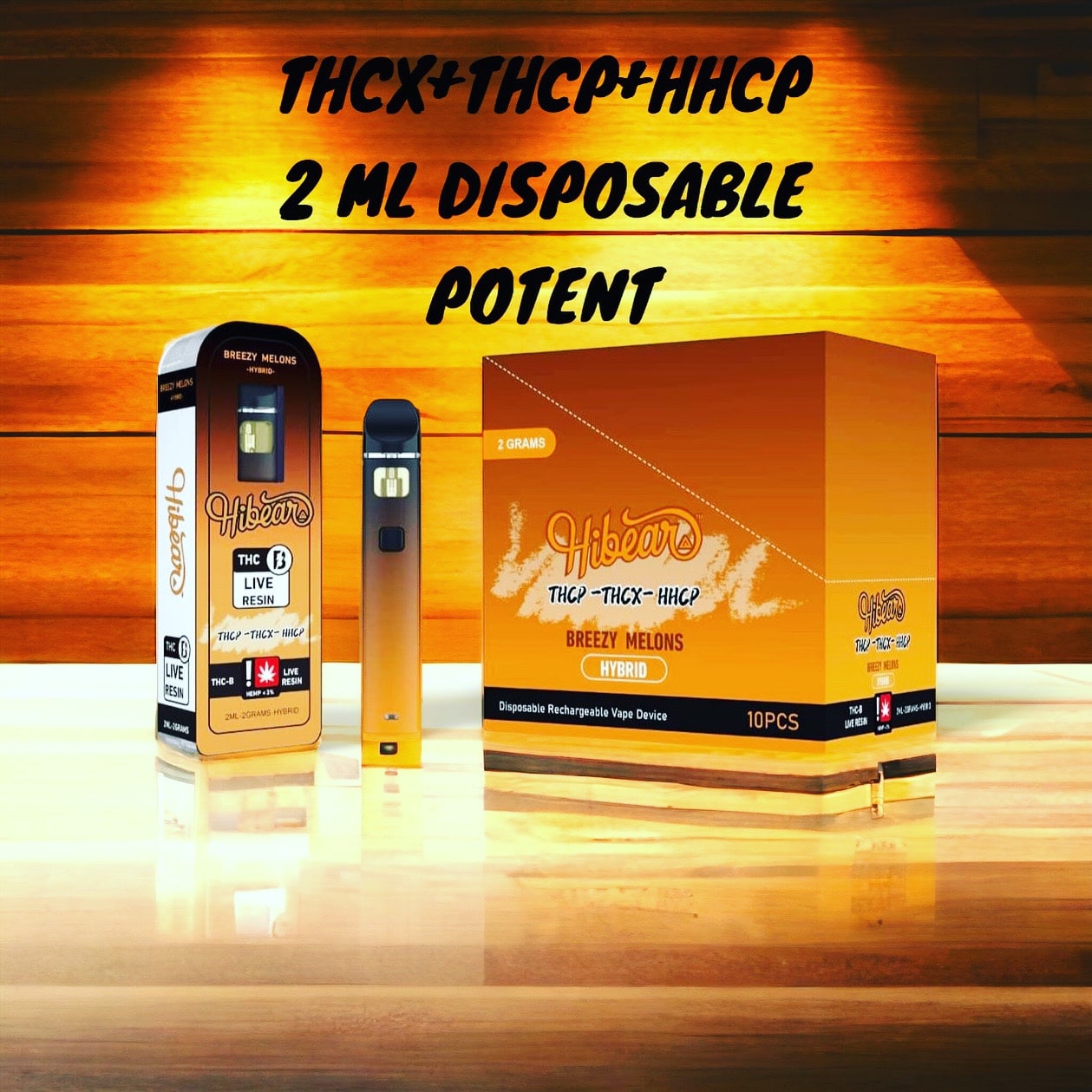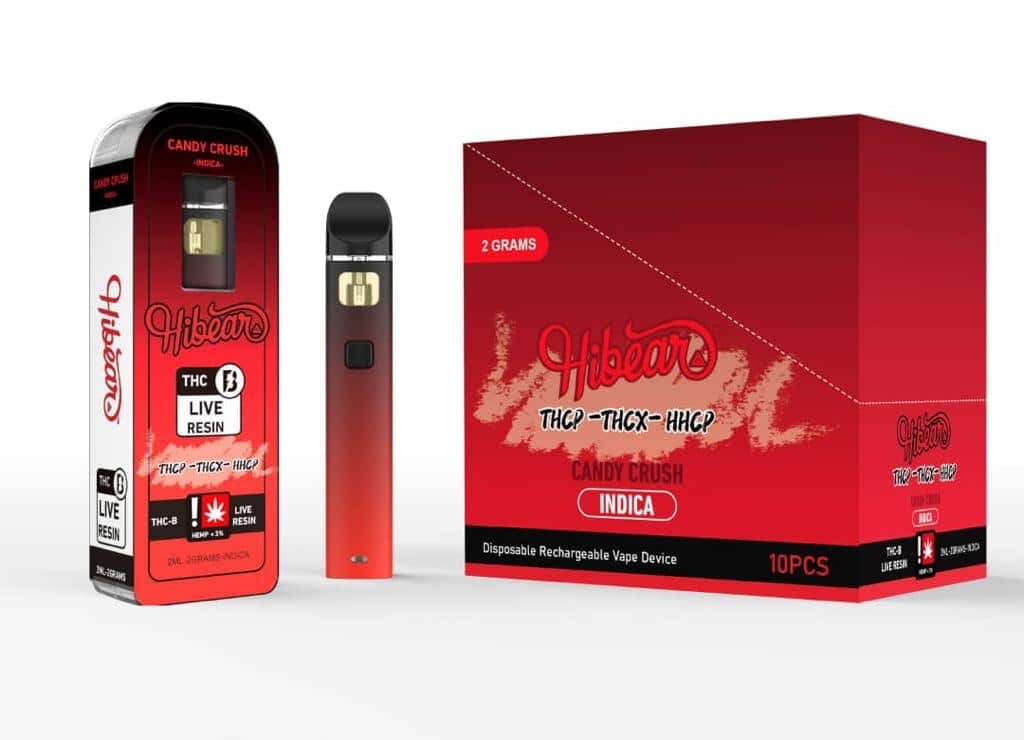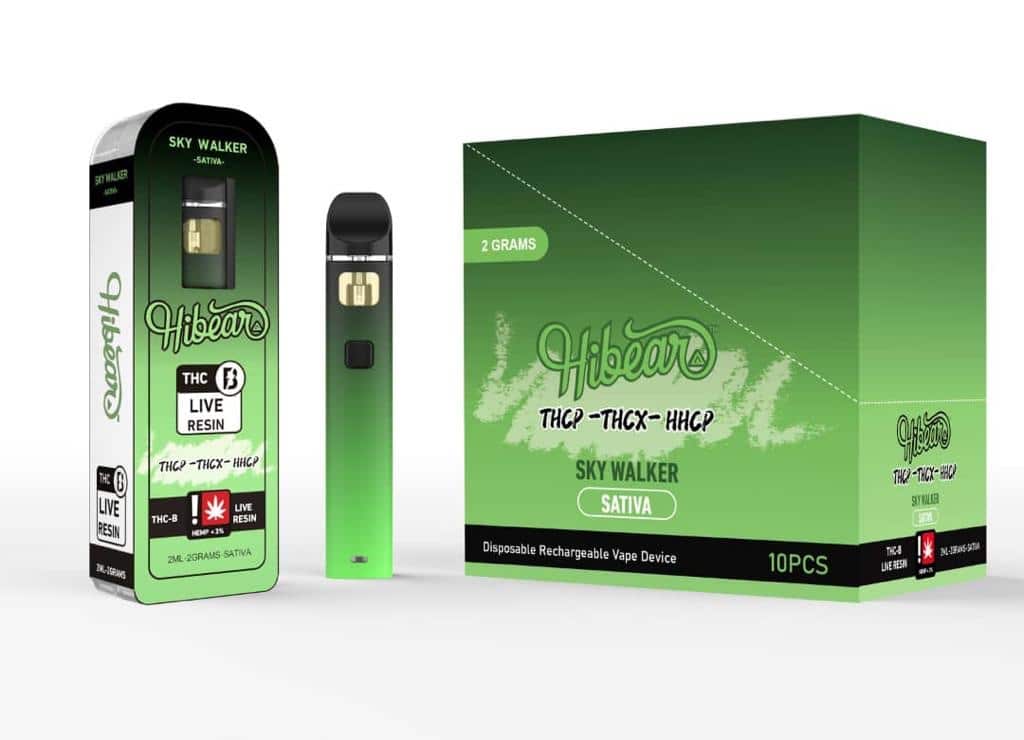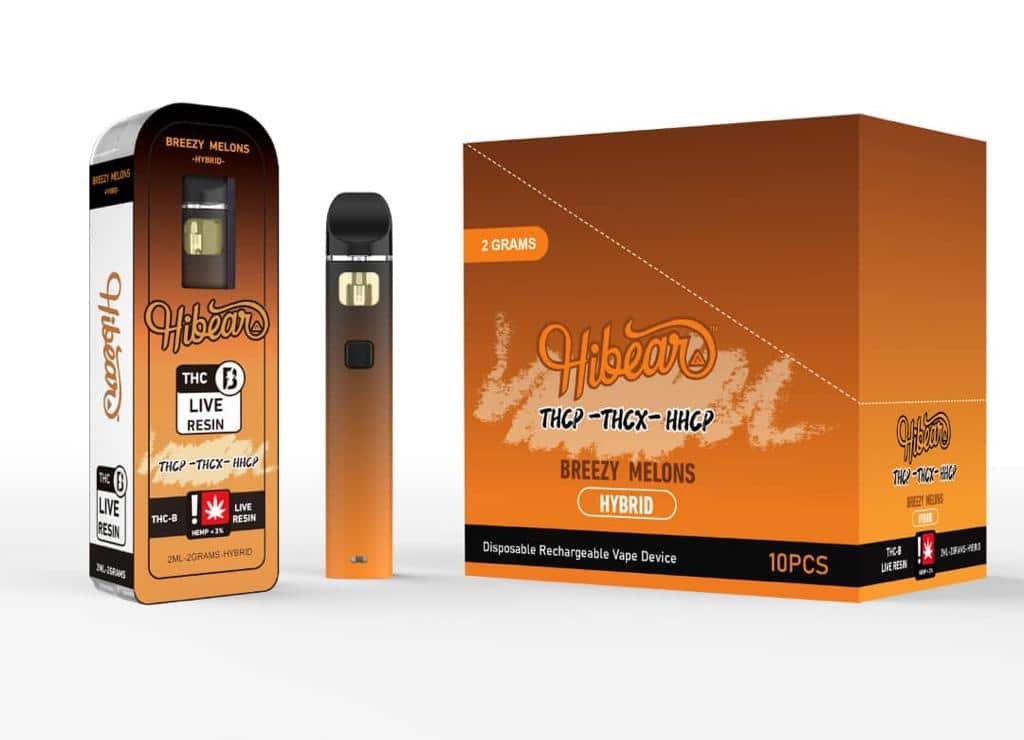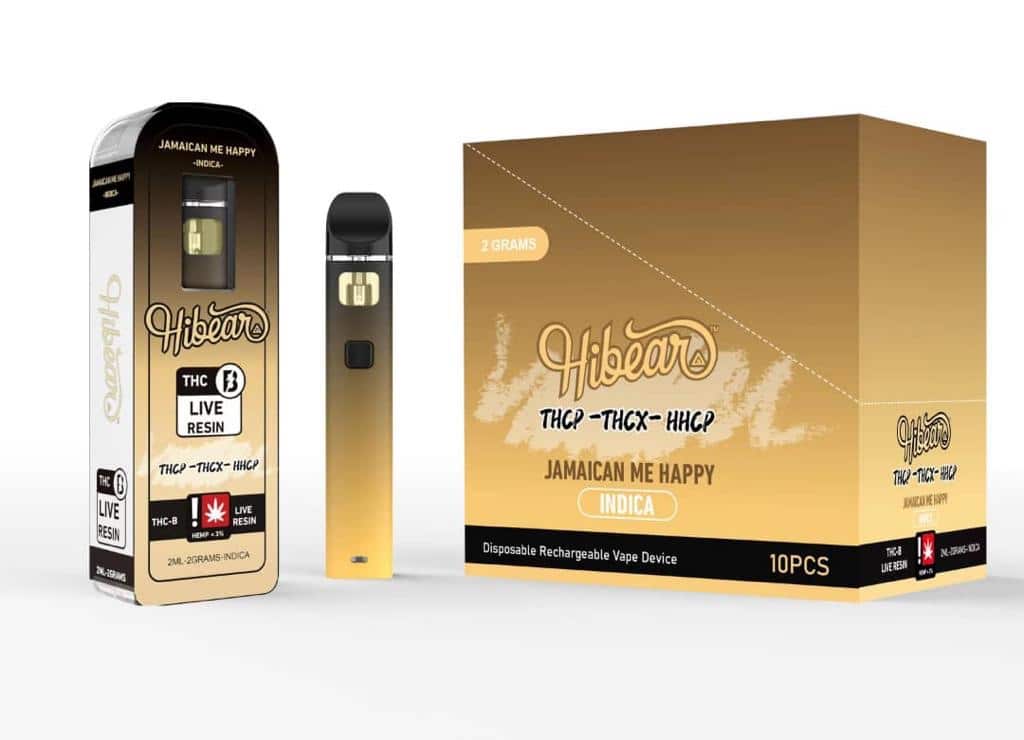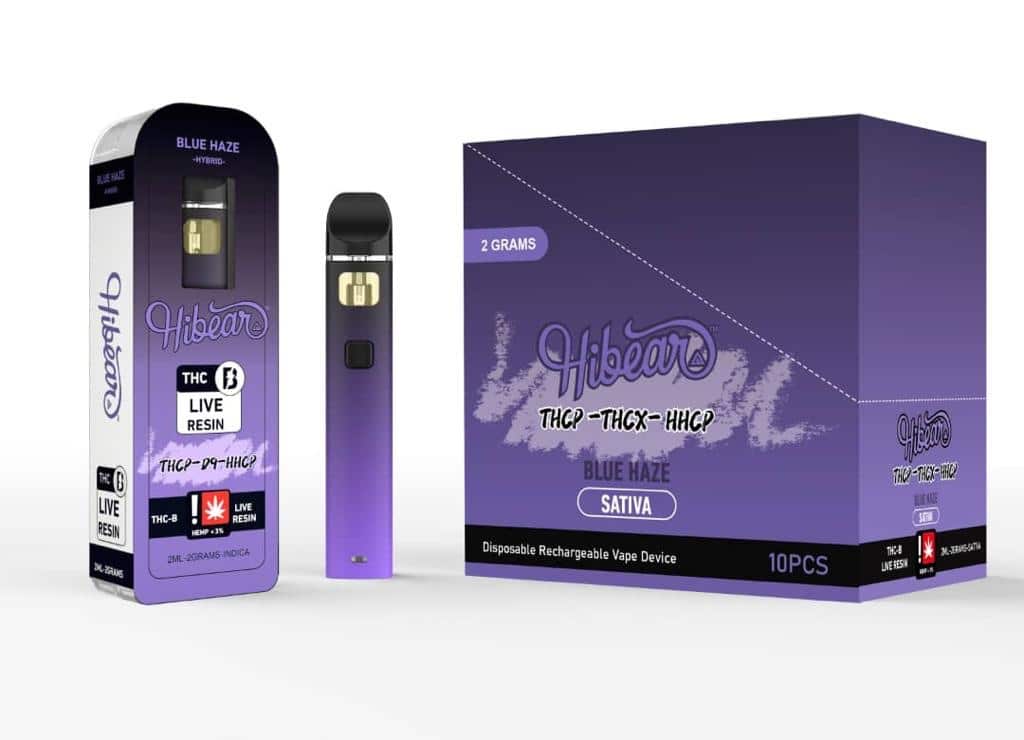 Disposables 2 ML Vape THCP THCX HHCP
2 ML DISPOSABLE
1850 MG PER UNIT
Rechargeable Battery
C- Charger included
Innovative technology pre heating in less than 2 seconds last up to 2 weeks.
Description
Additional information
Description
Hibear Disposables 2 ML THCP + THCX + HHCP
THCP + THCX + HHCP
is a cannabinoid that is found in the hemp plant. It is similar to other cannabinoids, such as delta 10  and delta 8, but it has a unique set of effects. HHC-P is known for its anti-inflammatory and analgesic properties. Both cannabinoid that can be processed from compounds found in legal hemp plants.
With a low dosage, THCP-P relaxes your body and mind, reducing pain and stress simultaneously. Anxiety and mild aches go away, letting you feel more in control of your body and emotions.
But, with a higher dosage, if you seek a more intense experience, your body enters a deep state of relaxation that will make you sleep. The sleep is restful, and you wake up anew.
The tripled header compound are formulated to get the most benefit from THC-P + THC-X + HHC-P
The Disposables 2 ML THCP + THCX + HHCP, is an innovative and convenient way to enjoy some of the most popular hemp-based extracts and concentrates. This device is perfect for those looking for a quick and easy way to accessorize their smoking devices. The Disposables 2 ML THCP + THCX + HHCP l, includes three unique and powerful concentrates, the THCP, THCX and HHCP. The THCP offers the highest quality potency and flavor, while the THCX provides a smoother and more balanced experience. The HHCP is a high-CBD product. offering a more calming effect and a smoother experience. The Disposables 2 ML THCP + THCX + HHCP is the perfect accessory for anyone looking to explore the world of hemp-based extracts and concentrates. The device is easy to use, with. The device is engineered to deliver a smooth experience, with no combustion or ash. The device also comes with a secure, spill-proof design, ensuring that none of your cannabis concentrate is spilled or wasted. The Disposables 2 ML THCP + THCX + HHCP is a great way to get your hemp fix discreetly. The device fits comfortably in the palm of your hand and comes in a sleek and stylish design. It is also completely portable, meaning you can take it with you wherever you go, making it the perfect choice for smokers on the go. The device is also incredibly cost-effective, with one disposable pen lasting up to two weeks or more. The Disposables 2 ML THCP + THCX + HHCP offers a wide range of benefits for cannabis users. The device offers convenience and discretion, as well as the ability to experience different flavors and effects without having to buy multiple products. The device also allows users to get a potent and consistent dose of extracts , to customize their experience with different concentrates and blends. wide range of benefits, from customization to a consistent and potent dose of Hemp Extract.
Available Strains and Flavors:
Bad Bull ( Sativa )
Mojito ( Sativa )
lemon cake  ( Indica )
Caribbean ( Indica )
Blue watermelon ( Hybrid )
Dosage:  2 ML at 1925 mg
Ingredients: Terpenes, THC-P + THC-X + HHC-P-P
Enjoying our cartridges? Try our D8 Cartridges!
Our Delta 8 Pre Rolls are also available in 3 different strains and 6 different flavors.
Try our CBD Flower
Try our CBD Tincture
Our products contains 0.3% THC DELTA 9 OR LESS THE LEGAL LIMIT. NOT AVAILABLE TO ALL STATES. 21+ ONLY