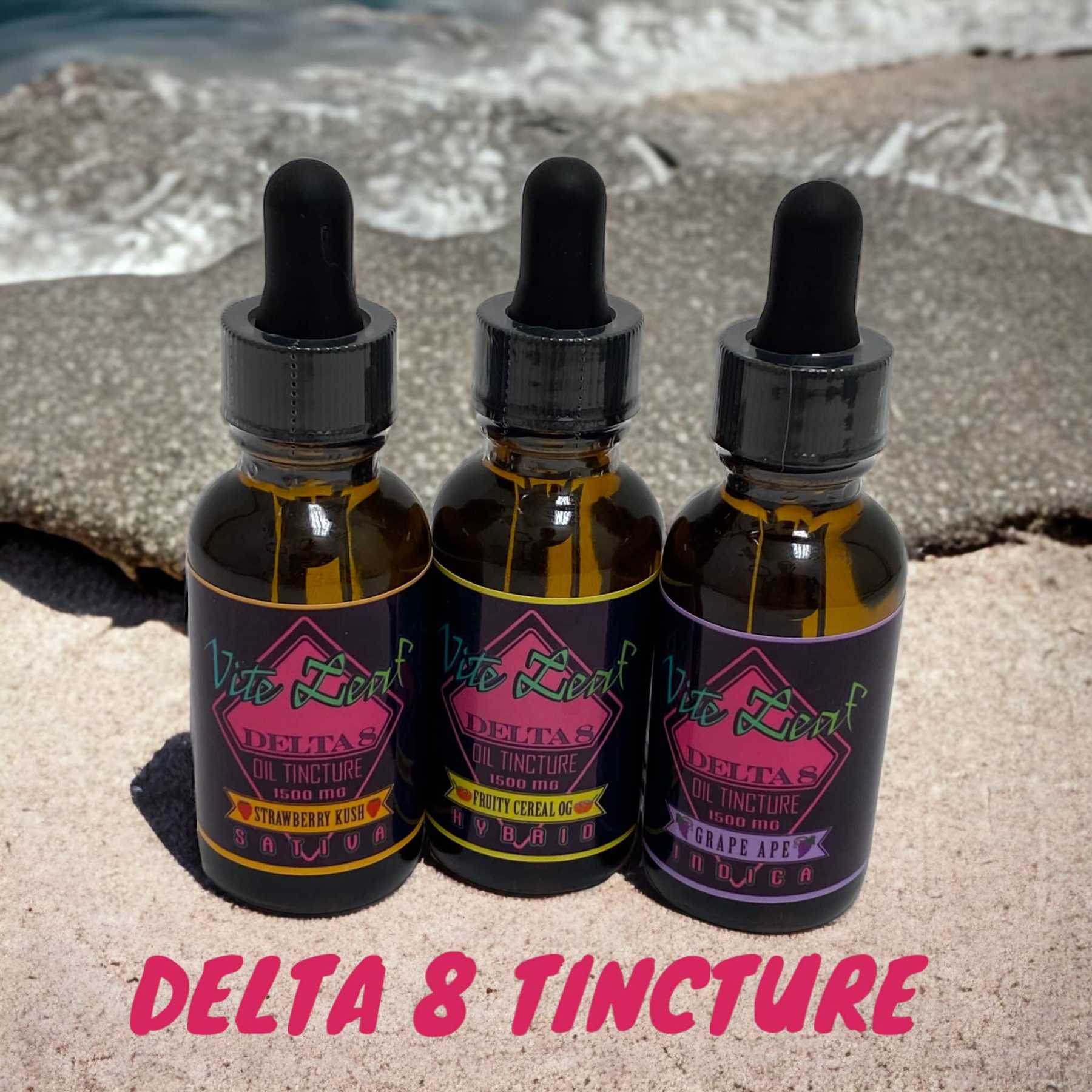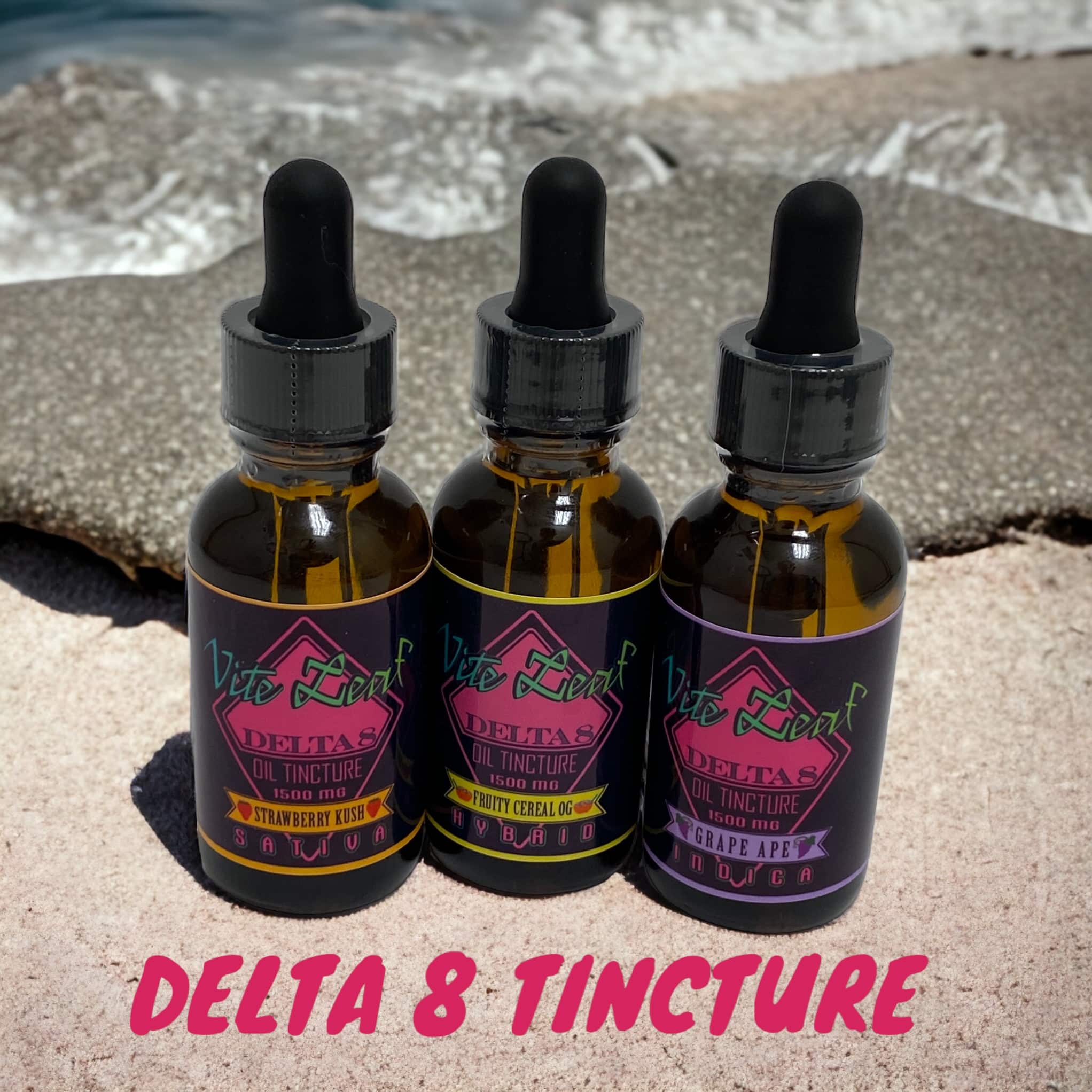 Vite Leaf Delta 8 Hemp Tincture
$14.99 – $44.99
Product Info:
• 30ml of Delta 8 THC Oil Tincture in Brown Glass Bottle
• 1ml per Dropper / 30 Servings
• Legal Hemp Derived CBD
• Less Than 0.3% Delta 9 THC
• Third Party Lab Tested
• Made in the USA
Description
Additional information
Description
Vite Leaf Delta 8 Tincture
Vite Leaf's Delta 8 Tinctures are made from the Highest Quality Hemp Extract. Added Terpenes Alpha-Pinene, Beta-Pinene and Camphene.
Available Strengths: 550mg, 1500mg, and 3000mg
Available Strains: Strawberry Kush (Sativa), Grape Ape (Indica), and Fruity Cereal OG (Hybrid)
Delta 8 THC is an isomer of CBD and another cannabinoid found in hemp and hemp extracts. While Delta 8 THC and Delta 9 THC have similar names, they are distinctly different compounds with distinctly different characteristics.
Try our Full Spectrum CBD Oil
Delta 8 THC tincture can be moderately intoxicating to some. As a result, do not drive or operate any machinery while using this product. Consult a doctor before using this product. This product is legal according to federal law and many state laws because it is 100% derived from legal hemp and does not contain any Delta 9 THC. The H.R. 2: The Agricultural Improvement Act of 2018 limited Delta 9 THC to a maximum content of 0.3%. However, we do not guarantee that this product is legal in your state or territory. It is up to you to look into your state's laws. If we find that the product is illegal in your state or territory after your order we may refuse shipping and give a refund less any processing fees and/or time costs incurred.
Delta 8 THC metabolites may trigger many drug tests looking for delta 9 THC metabolites. As a precaution, you should not take this product if you need to pass a drug test.
Try our Delta 8 Eliquid!
Try our Delta 8 Cartridges!
All products contains 0.3% Delta 9 THC or less
Additional information
| | |
| --- | --- |
| Strength | 550 mg, 1,500 mg, 3,000 mg |
| Flavor & Strains | Grape Ape ( Indica ), Strawberry Kush ( Sativa ), Fruity Og ( Hybrid ) |