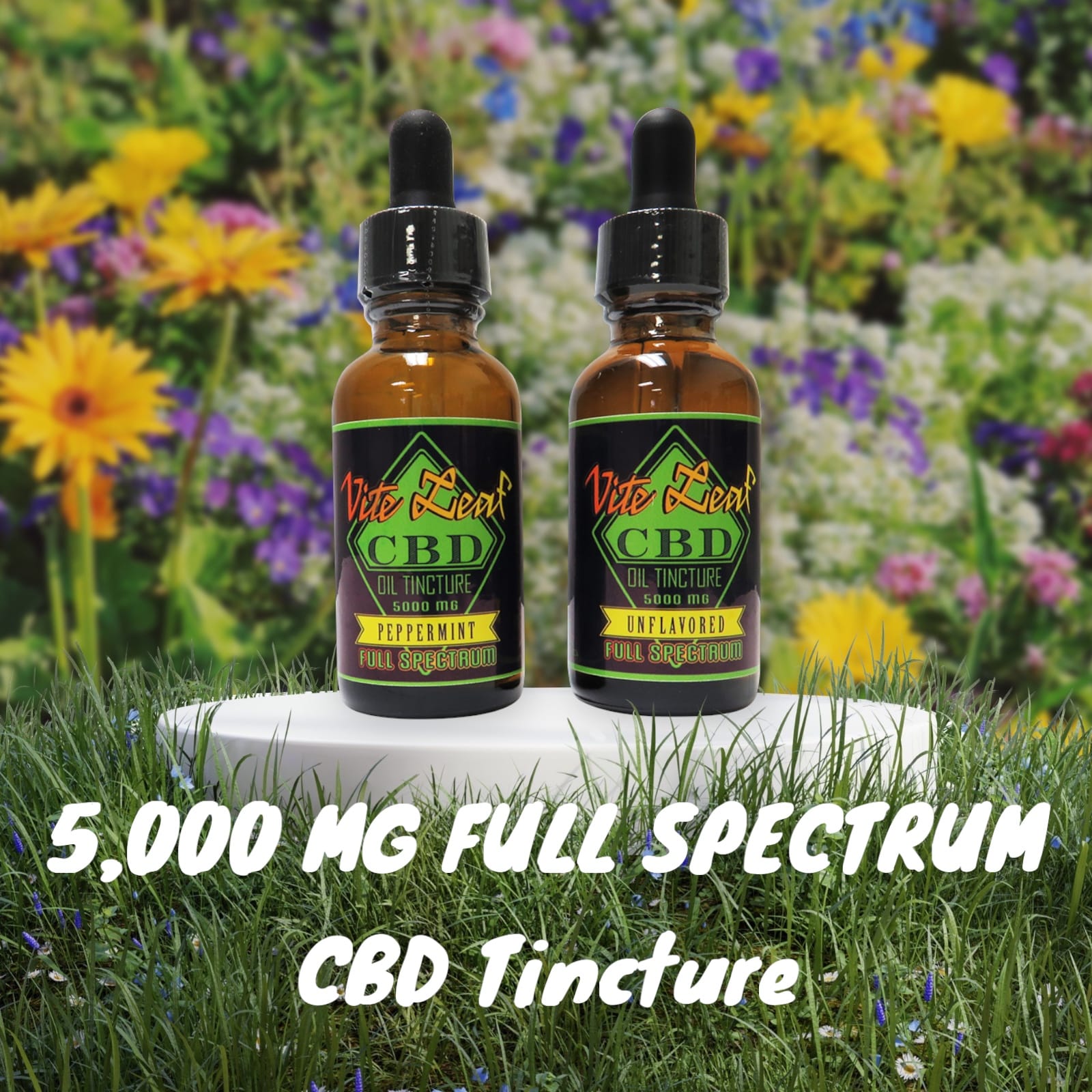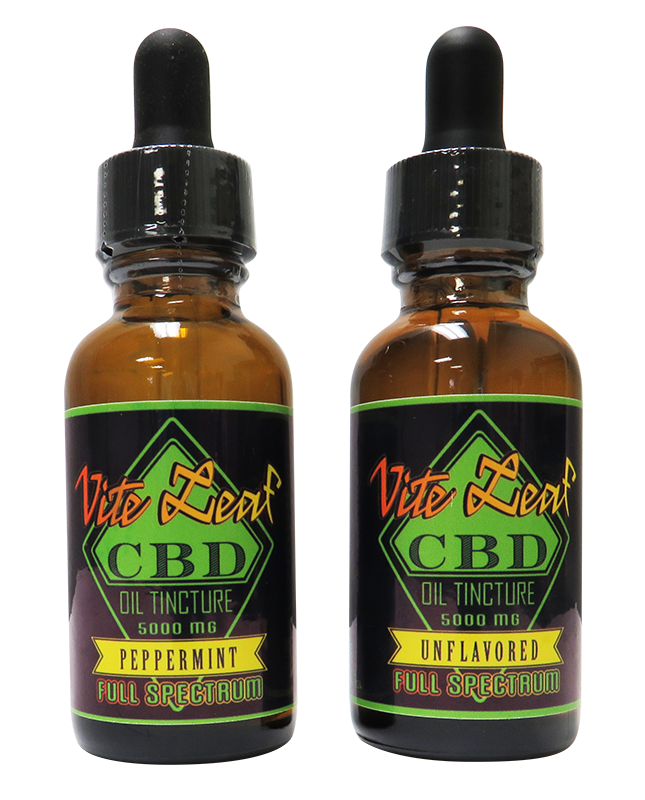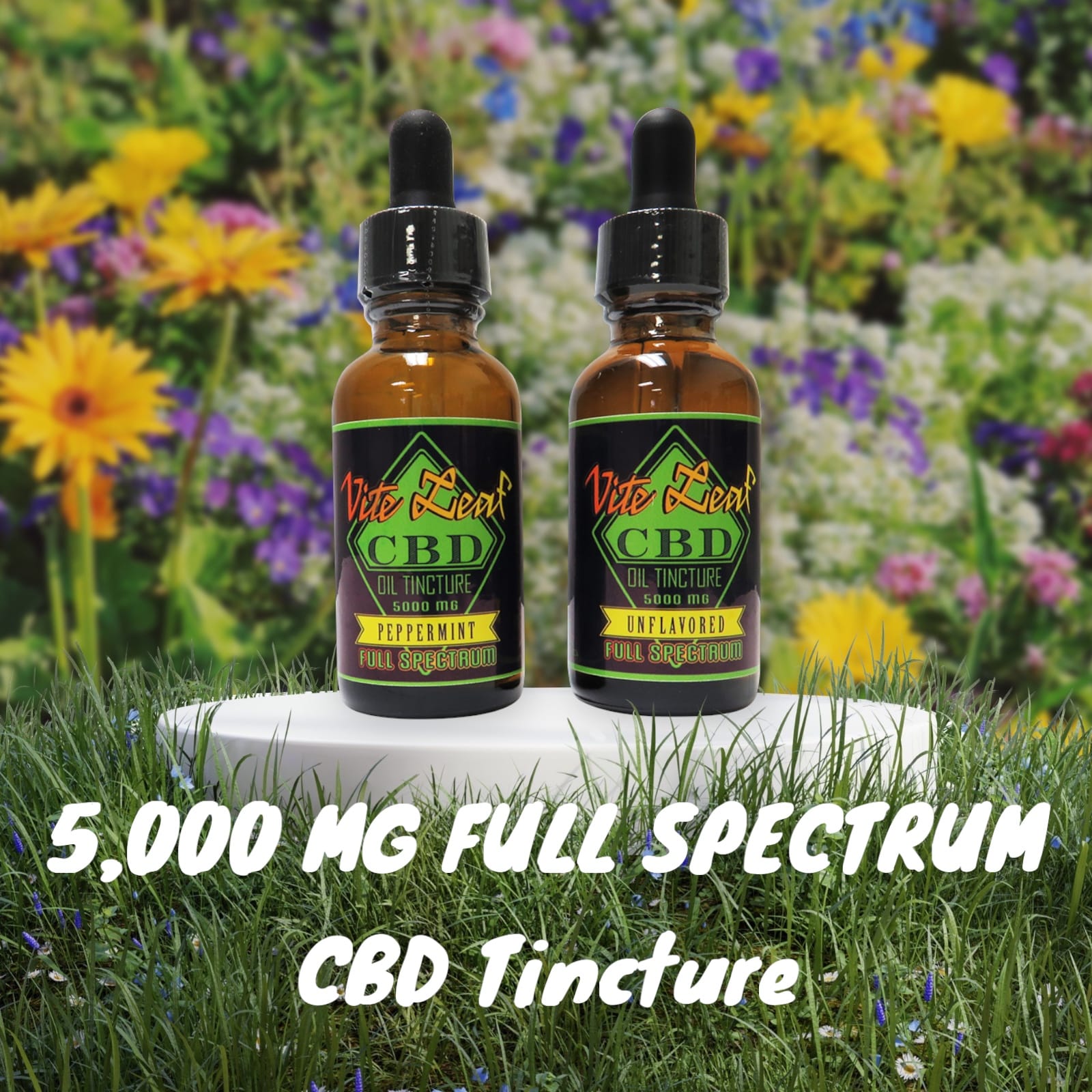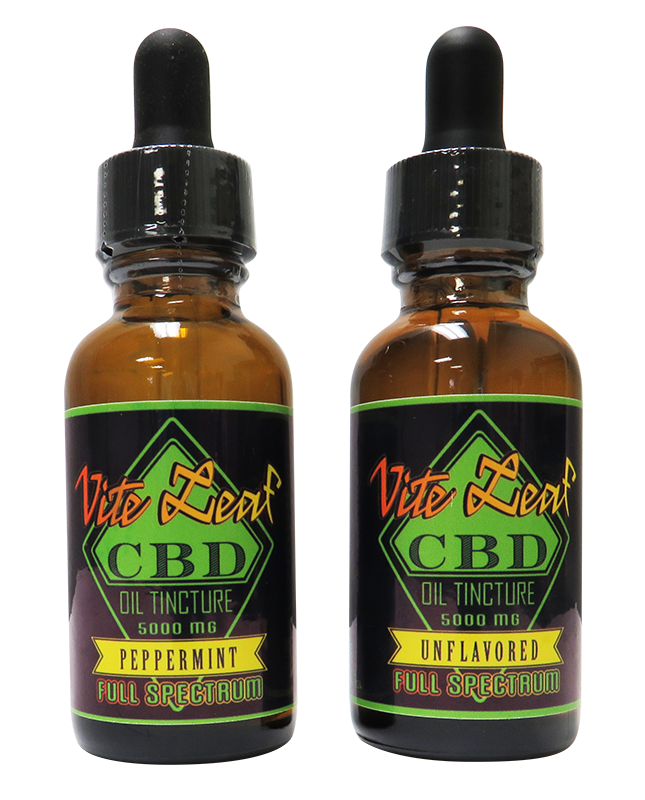 5,000mg CBD Oil Tincture Full Spectrum
$89.99
Vite Leaf Full Spectrum CBD Oil Tincture with Natural Terpenes
Product Info:
• 30ml of CBD Oil Tincture in Brown Glass Bottle
• 1ml per Dropper / 30 Servings
• 5000mg of Legal Hemp Derived CBD per Bottle
• Less Than 0.3% Delta 9 THC
• Third Party Lab Tested
• Made in the USA
Ingredients:
Mint: Fractionated Coconut Oil (MCT), Full Spectrum and Terpenes, Hemp Extract, Natural Mint Flavoring.
Allergy Warning: Contains coconut.
Warnings: Keep out of reach of children.
Description
Additional information
Description
5,000mg CBD Oil Tincture Full Spectrum
Vite Leaf's 5000mg CBD oil tincture contains a full array of cannabinoids: CBC, CBD and CBG as well as a delicious flavor of hemp. Vite Leaf sublingual CBD tinctures are made with simple quality ingredients such as: MCT coconut oil, Full Spectrum and Terpenes. You won't fail a drug test.
Our maximum strength 5000mg CBD oil tincture offers a strong dosing of about 167mg of CBD per 1ml dropper. Take your CBD oil under your tongue for fast absorption or mix into your favorite drink or food.
Select your choice of unflavored or mint flavoring below.
You can try our CBD gummies for sweet taste.
Cannabidiol is extracted from the flowers and buds of hemp plants as an Example It does not produce intoxication; marijuana's "high" is caused by the chemical tetrahydrocannabinol (THC).
Vite Leaf CBD (cannabidiol) tinctures are the fruit of much love and not an insignificant amount of labor. Our precious hemp provides CBD, CBC, CBG, and other phytocompounds for this full spectrum extract of plant-powered goodness. Our product names show the amount of Total CBD per bottle.
Enjoying our tinctures? Try our Delta 8 Tinctures!
Additional information
| | |
| --- | --- |
| Flavors/Strains | Bad Bull (SATIVA), BLUE BURST INDICA, BLUE DREAM INDICA, Blueberry Kush (Hybrid), BREEZY MELONS (INDICA), CANDY BERRIES HYBRID, CARIBBEAN INDICA, FANTASIA SATIVA, Fruity Cereal OG (Hybrid), Grape Ape (Indica), HAWAIIAN PINK HYBRID, Hemp Flavor (Hybrid), JAMAICAN PUNCH INDICA, Lemon Cake ( INDICA ), MAUI WOWIE SATIVA, MIMOSA SATIVA, MOJITO SATIVA, OG KUSH INDICA, Pineapple Express (Sativa), PURPLE HAZE SATIVA, SOUR DIESEL SATIVA, Strawberry Kush (Sativa), TAURUS SATIVA, TROPICANA INDICA, Watermelon OG (Indica), WHITE RUNTZ HYBRID |