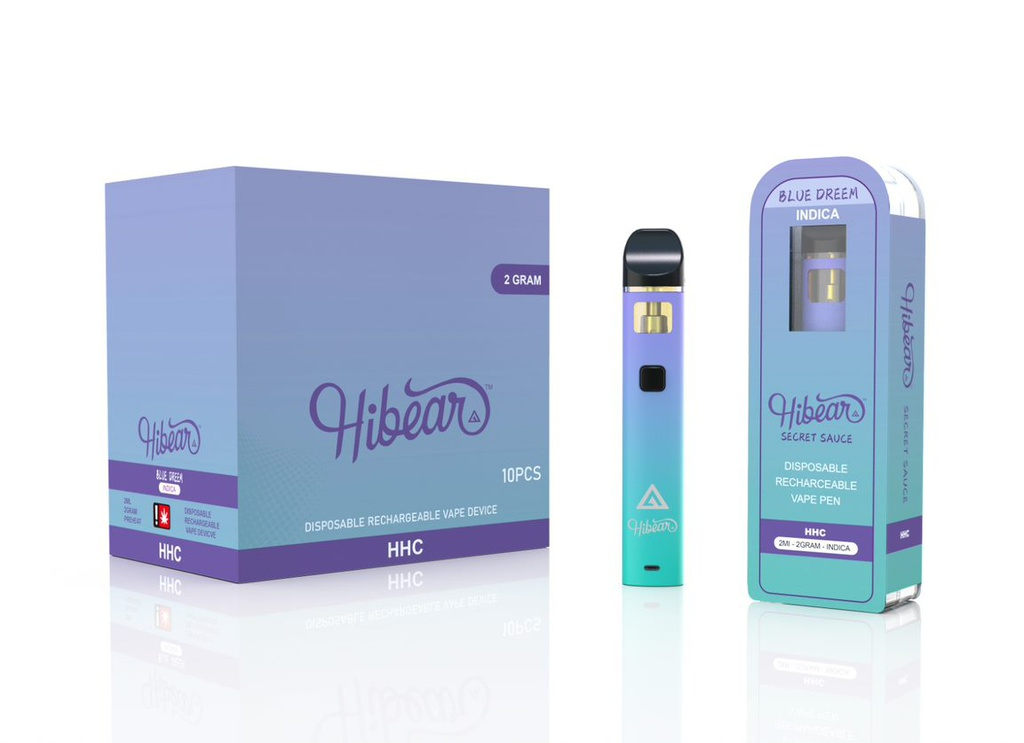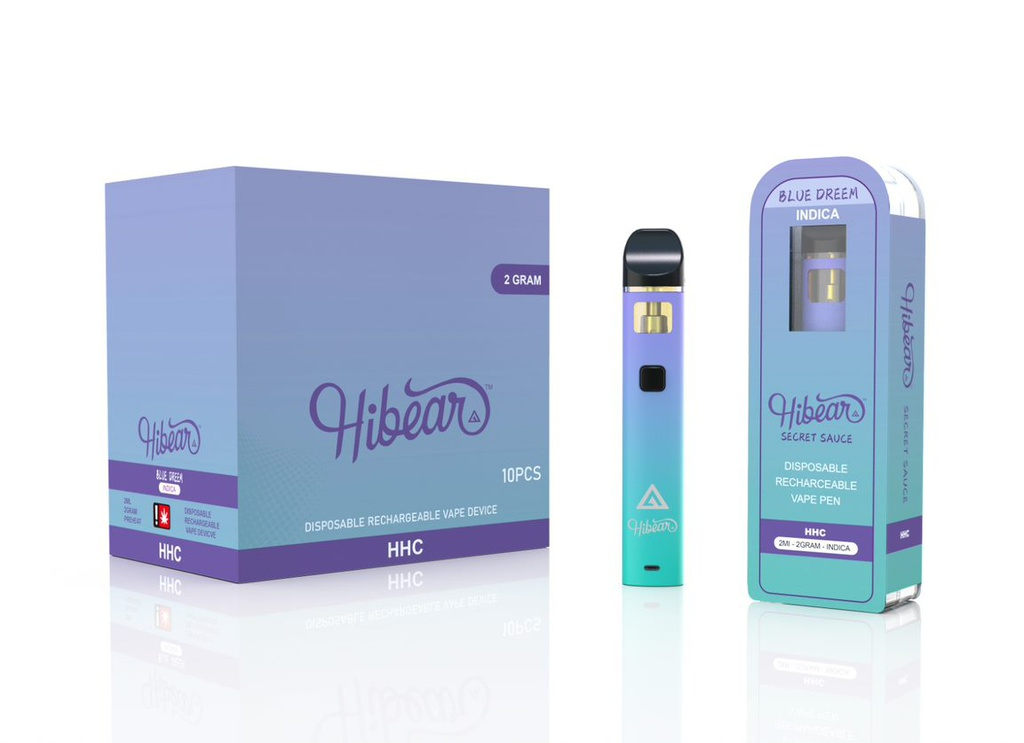 Description
Additional information
Description
Hibear Disposables 2 ML HHC
HHC Disposable Enjoy 2 ML of intense euphoria and a smooth, relaxed experience that's perfect for sinking into your couch after work. our adjustable heat disposable perfect for anyy setting if you need higher dosage ? easy with touch of a button. Auto preheat so you don't have to wait for your next time of use. 
Sour Diesel ( Sativa )
Fantasia ( Sativa )
Jamaican Punch ( Indica )
Blue Dream ( Indica )
Candy Berry ( Hybrid )
Dosage:  2 ML at 1925 mg
Ingredients: Terpenes, HHC
Enjoying our cartridges? Try our D8 Cartridges!
Our Delta 8 Pre Rolls are also available in 3 different strains and 6 different flavors.
Try our CBD Flower
Try our CBD Tincture
Our products contains 0.3% THC DELTA 9 OR LESS THE LEGAL LIMIT. NOT AVAILABLE TO ALL STATES. 21+ ONLY