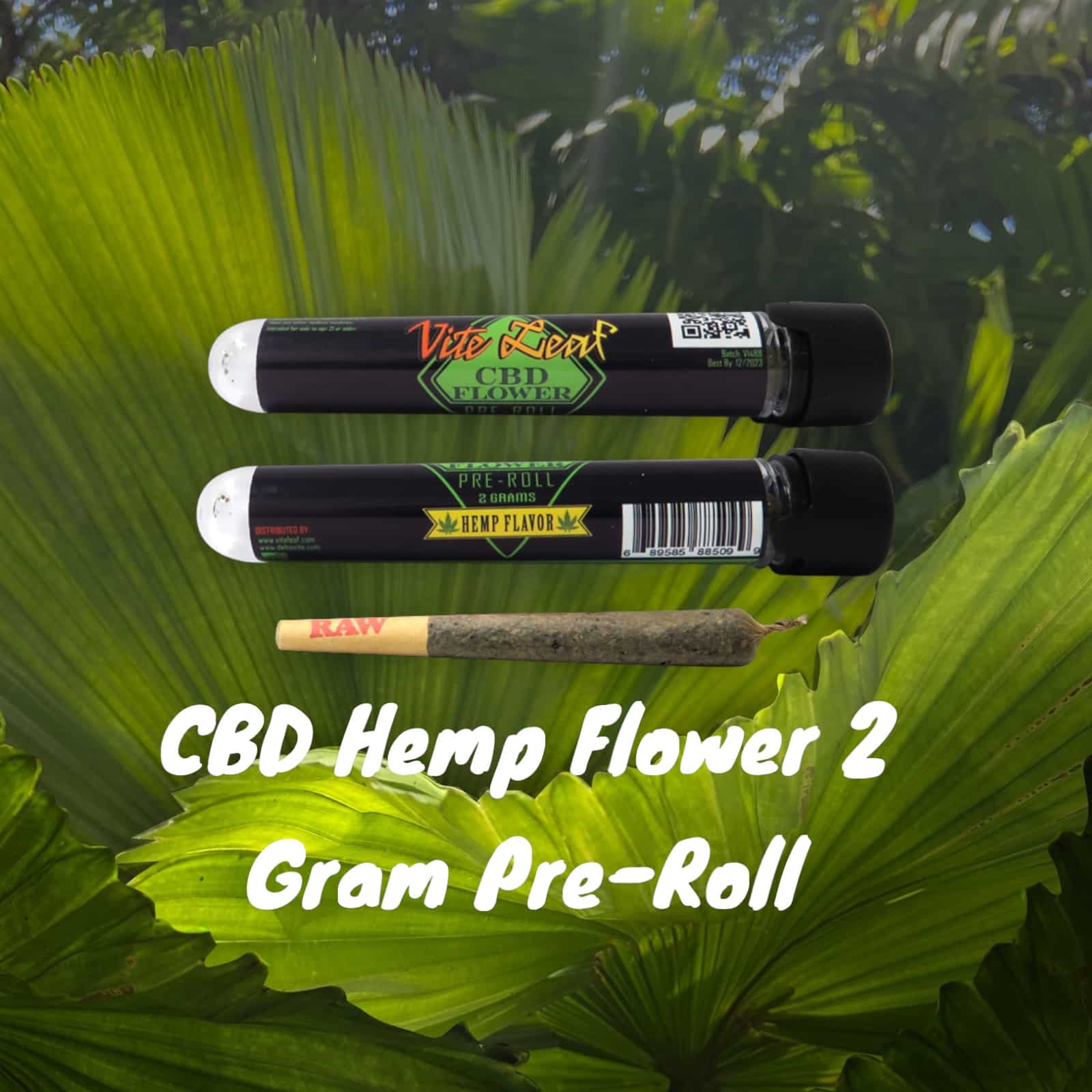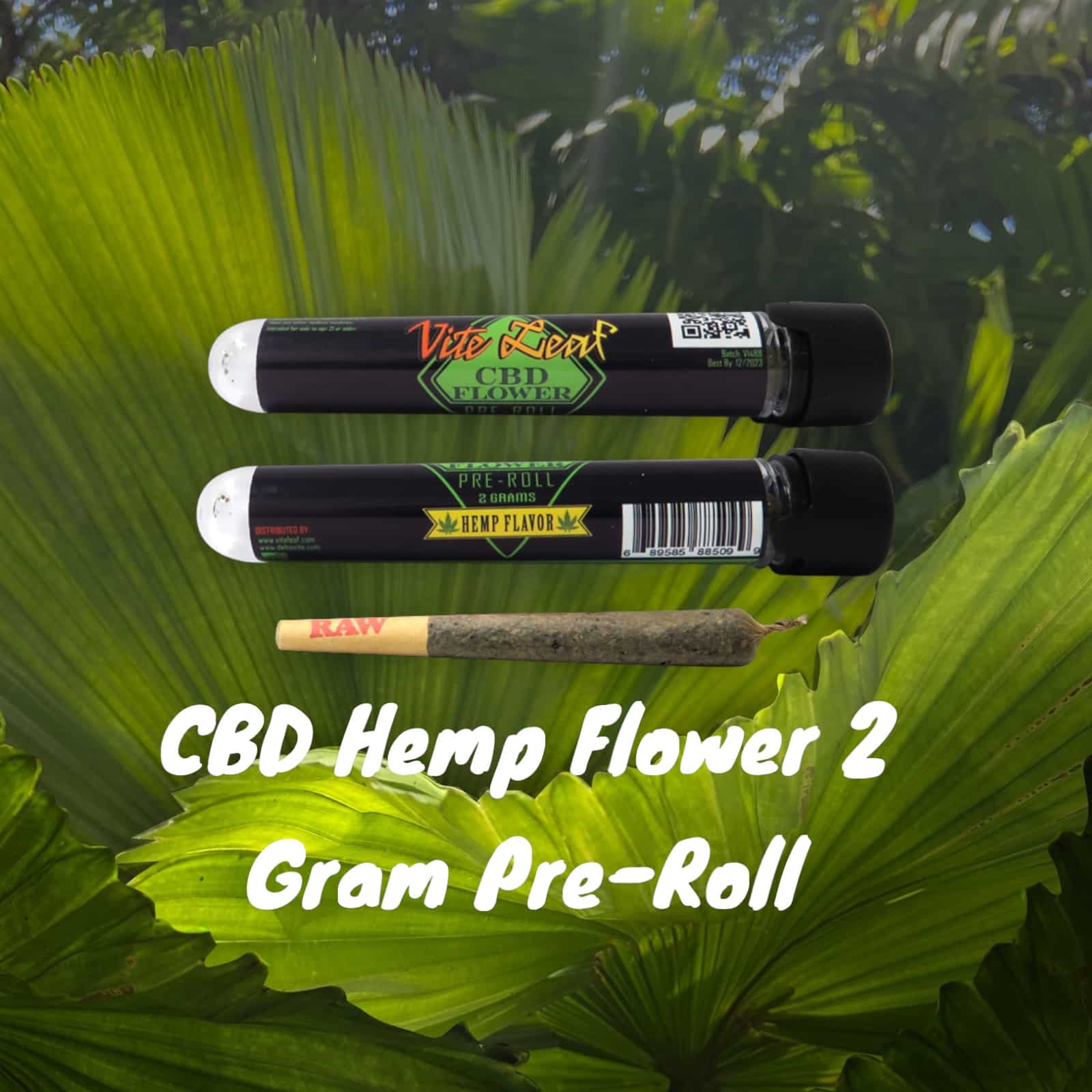 Vite Leaf CBD Hemp Flower 2 Gram Pre Rolls
$9.99
Product Info:
• 2 Grams
• Full Spectrum Hemp Flower: CBC, CBD, CBG, Terpenes, and more!
• Third Party Lab Tested
• Made in the USA
Ingredients: Hemp Flower
Warnings: Keep out of reach of children.
Description
Additional information
Description
Vite Leaf CBD Hemp Flower Pre Rolls
Vite Leaf's 2 gram CBD Flower pre rolls are terpene rich with less than 0.3% Delta-9 (THC). Our Hemp flower is hand picked to insure the quality of each package shipped to our customers. The flower is ground and 2 grams are packed into each Raw cone for easy smoking.
Try our CBD Pain Balm for external use.
Hemp flower is a cannabis sativa plant species that is grown specifically to yield high CBD and less than 0.3% Delta-9 (THC). The Vite Leaf Hemp flower looks, smells, and tastes just as delicious as its THC sibling, but it has less than 0.3% Delta-9 THC which makes it federally legal!  You may use hemp flower just like you normally would use other cannabis flowers- pack into your favorite rolling paper, add it to your favorite vaporizer.
Vite Leaf's Flower strains are Sulver Haze, Sour Space Candy, Lifter, Bubba Kush and More!
What is Hemp Flower? Hemp Hemp flower is produced by the female Cannabis Sativa plant when it reaches maturity. These flowers can contain a wide variety of phytocannabinoids including cannabidiol (CBD) and cannabigerol (CBG).
Enjoying out CBD Pre Rolls? Try our Delta 8 Flower Moon Rock!
Try our THC-0 Flower Moon Rock!
Additional information
| | |
| --- | --- |
| Flavors/Strains | Bad Bull (SATIVA), BLUE BURST INDICA, BLUE DREAM INDICA, Blueberry Kush (Hybrid), BREEZY MELONS (INDICA), CANDY BERRIES HYBRID, CARIBBEAN INDICA, FANTASIA SATIVA, Fruity Cereal OG (Hybrid), Grape Ape (Indica), HAWAIIAN PINK HYBRID, Hemp Flavor (Hybrid), JAMAICAN PUNCH INDICA, Lemon Cake ( INDICA ), MAUI WOWIE SATIVA, MIMOSA SATIVA, MOJITO SATIVA, OG KUSH INDICA, Pineapple Express (Sativa), PURPLE HAZE SATIVA, SOUR DIESEL SATIVA, Strawberry Kush (Sativa), TAURUS SATIVA, TROPICANA INDICA, Watermelon OG (Indica), WHITE RUNTZ HYBRID |