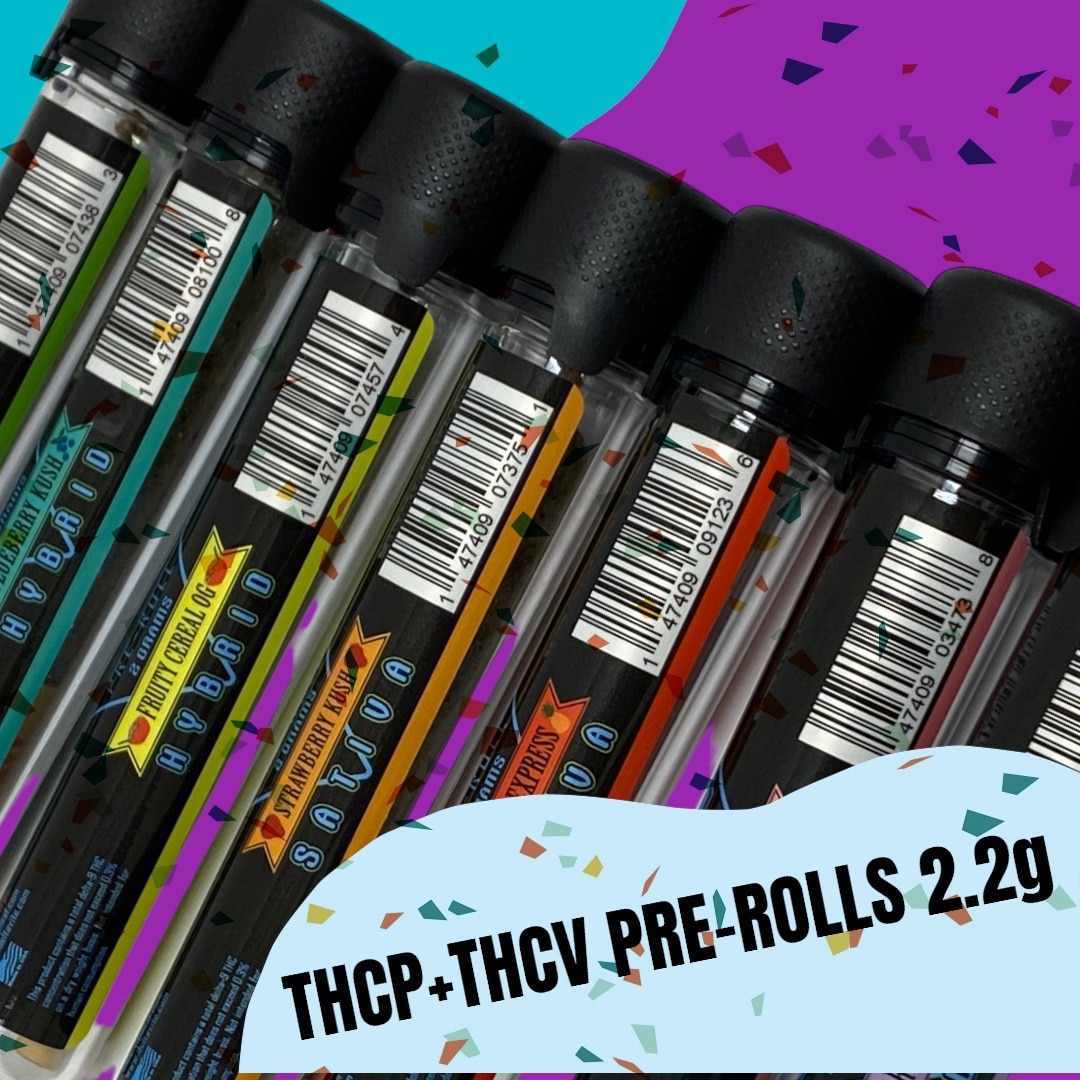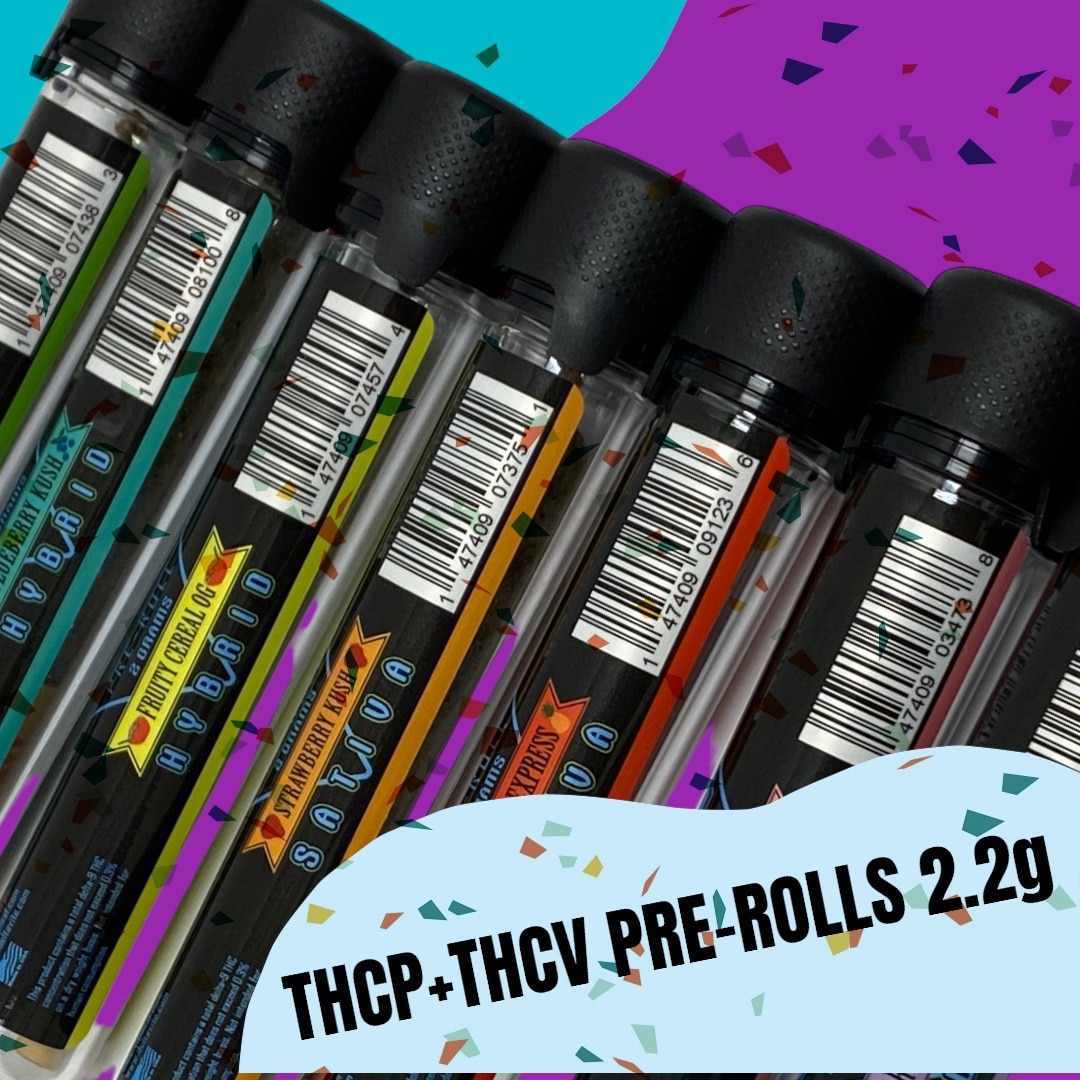 2 Grams THCP + THCV Hemp Pre Roll
$14.99
• 2.2 Gram of Legal Hemp per Joint
•  100% Hemp THCP+THCV
• Third Party Lab Tested
• Grown and processed in the USA
Ingredients: Blend of Various Hemp Flower Strains.
Description
Additional information
Description
THCP + THCV Pre Rolls
Vite Leaf's THCP + THCV Pre Roll is the greatest on the market in every facet. The THCP THCO THCV Pre Roll is Infused with Flower 2.2 grams of Premium Hemp Flower and packed with 740mg of THCP THCO THCV in a Raw Cone.
Available Strains and Flavors:
Strawberry Kush ( Sativa )
Pineapple express ( Sativa )
Grape Ape ( Indica )
Watermelon OG ( Indica )
Hemp Flavor ( Hybrid )
Fruity Cereal OG ( Hybrid )
Blueberry Kush ( Hybrid )
and many more
The most powerful naturally occurring cannabinoid is THCP. We know that TCHP is around 1.5 times more potent than THC-O, 5 to 10 times stronger than delta 9 THC, 10 to 20 times stronger than Delta 8 THC, and almost 40 times stronger than THCV.
The research found that THCP binds to CB1 receptors up to 33 times more often than traditional THC, which means THCP is potentially up to 33x as potent as THC. THCP is unique because of its longer alkyl side chains. So the string of carbon atoms is much longer than traditional THC (seven carbons vs. five carbons).
Indeed! THCP is one of the 140 Phyto cannabinoids found in cannabis, although scientists had to recreate THCP in the lab in order to study it further.
Tetrahydrocannabivarin or THCV is similar to THC in molecular structure but it provides a variety of different effects. Appetite loss, panic attack reduction, it can help with diabetes, stimulates bone growth and can help with Alzheimer's disease.
What are Three Benefits of THCV?
It helps to keep you alert, boosts your energy, and reduces appetite.
100% Satisfaction Guarantee
2 Grams of Moon Rock Flower before being put into a Raw Cone which has been tested to insure the best experience, whether it is the smooth pull or the burn, Vite Leaf Pre Rolls are the best in the industry. From the quality to the taste of all of our flavors to the 37% in THCP THCV and Keef on top of the infused premium flower, we can not only say that we have the best Pre Roll, but we guarantee it. We are the only company that has a 100% Satisfaction Guarantee.
Try our CBD Flower!
Try our Delta 8 Rice Crispy Treats
All products contains 0.3% Delta 9 THC or less
Additional information
| | |
| --- | --- |
| thcp-v-strains | Lemon Cake INDICA, BREEZY MELONS INDICA, CARIBBEAN INDICA, JAMAICAN PUNCH INDICA, OG KUSH INDICA, BLUE DREAM INDICA, BLUE BURST INDICA, TROPICANA INDICA, Grape Ape INDICA, Watermelon OG INDICA, HAWAIIAN PINK HYBRID, WHITE RUNTZ HYBRID, BLUEBERRY KUSK HYBRID, NATURAL HEMP FLAVOR HYBRID, FRUITY OG HYBRID, BLUE WATERMELON HYBRID, CANDY BERRIES HYBRID, MIMOSA SATIVA, TAURUS SATIVA, FANTASIA SATIVA, MOJITO SATIVA, MAUI WOWIE SATIVA, SOUR DIESEL SATIVA, PURPLE HAZE SATIVA, BAD BULL SATIVA, SOUR DIESEL SATIVA, PINEAPPLE EXPRESS SATIVA, PURPLE HAZE SATIVA, STRAWBERRY KUSH SATIVA |