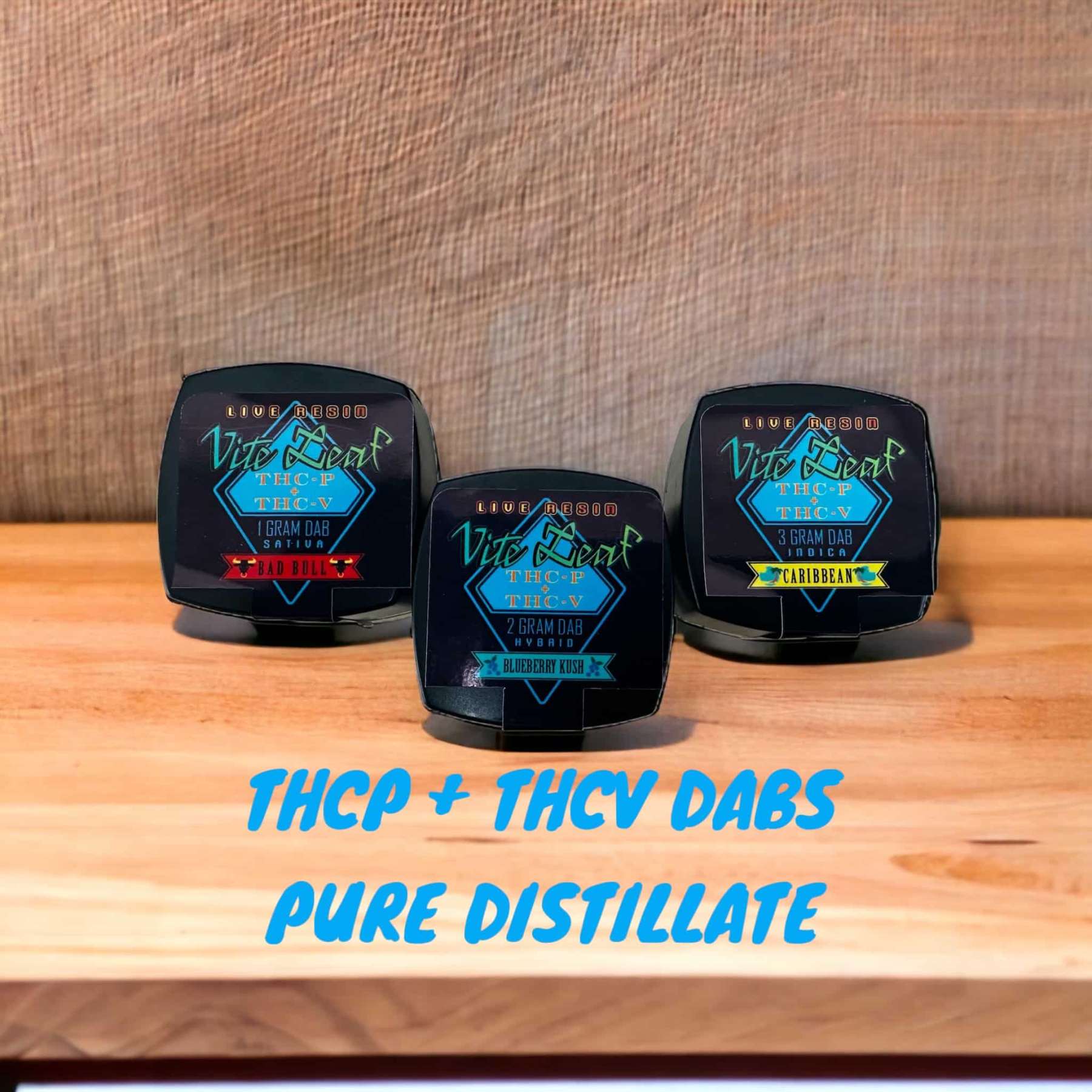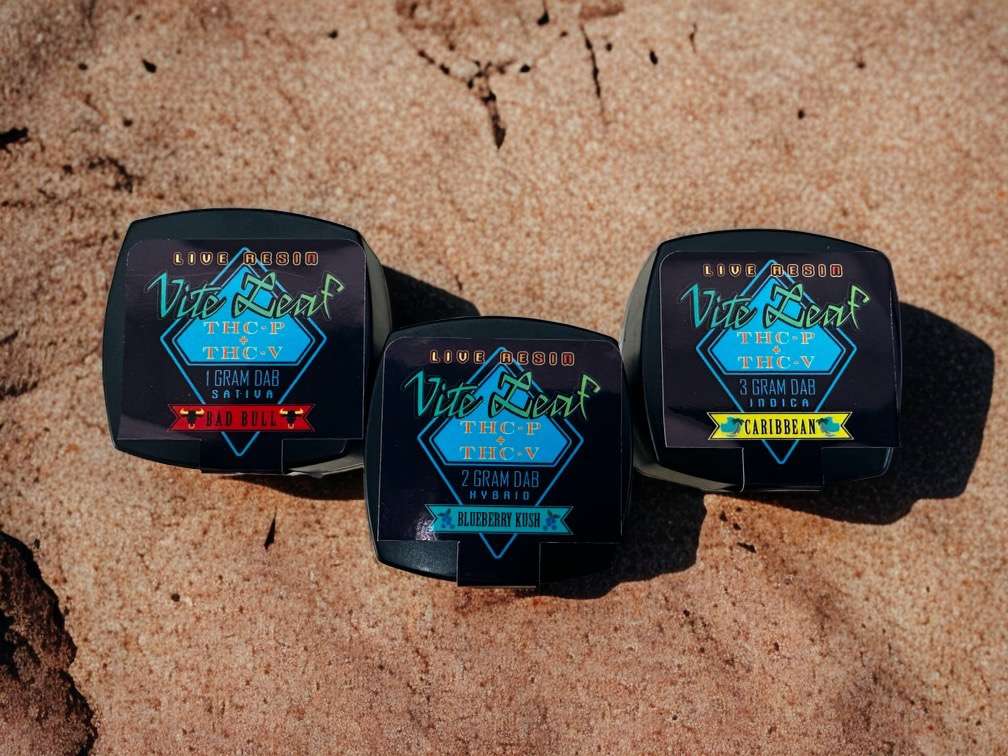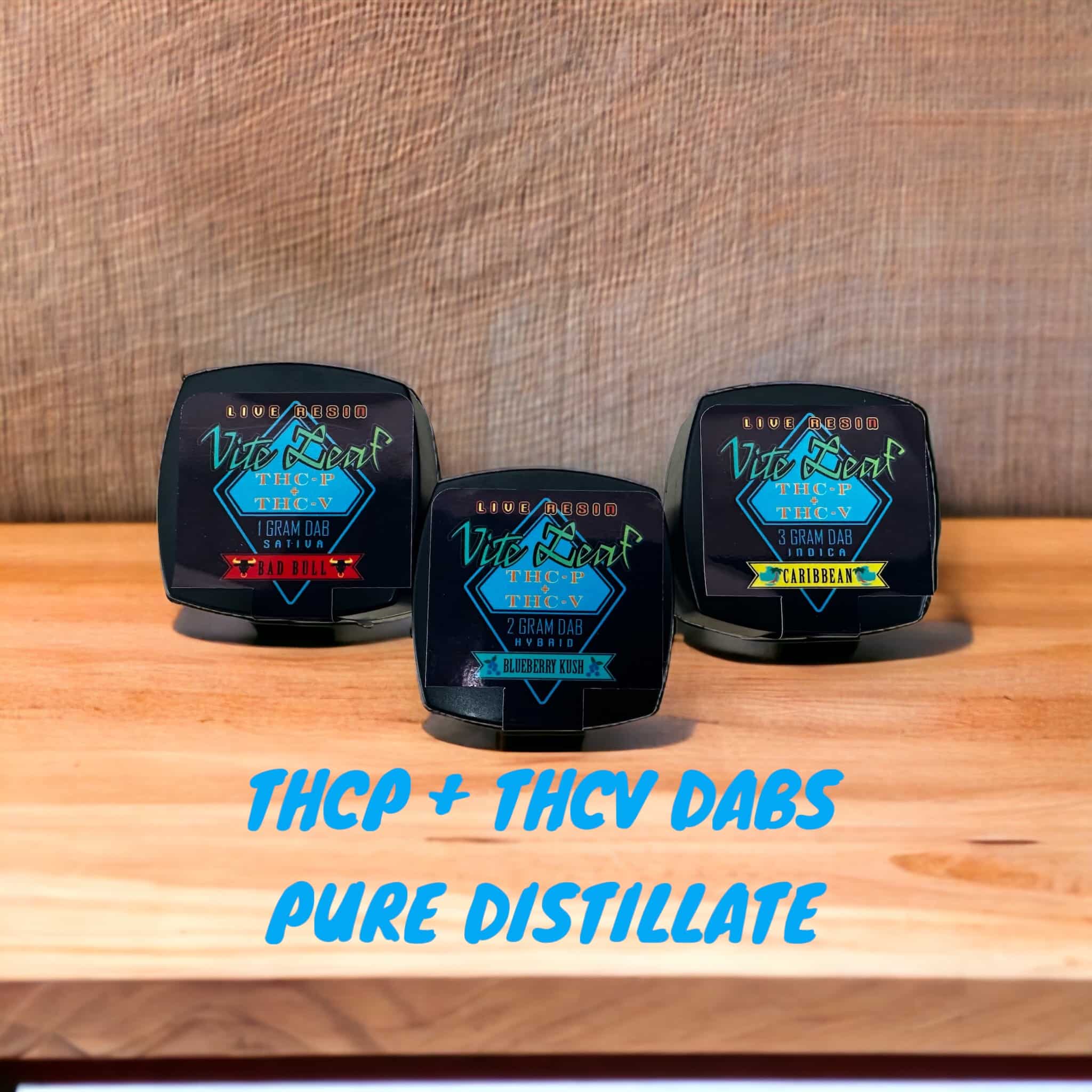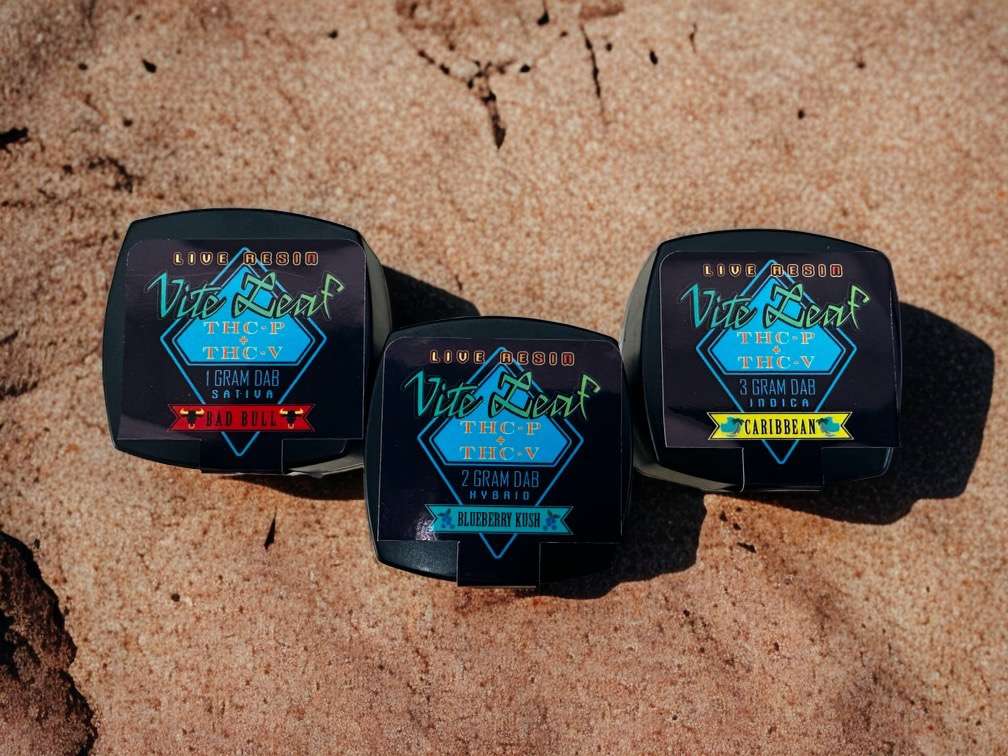 THCP + THCV Hemp Dabs
$17.99 – $39.99
HHC-P + HHC + HHC-V Dabs
Live Resin
1 Gram – 3 grams in Childproof glass container
Legal Hemp Derived CBD
Less Than 0.3% Delta 9 THC
Third Party Lab Tested
Made in the USA
Description
Additional information
Description
Vite Leaf's THCP + THCV Dabs are a flavorful and easy way to get your daily dose of THCP. Our dabs are available in 3 different strains and 27 different Strains, providing more options for everyone to enjoy. Made with live resin. They come in attractive, sturdy, childproof glass containers.
Our products contain 0.3% THC DELTA 9 OR LESS THE LEGAL LIMIT. NOT AVAILABLE TO ALL STATES. 21+ ONLY
Our HHC-P + HHC + HHC-V Dabs are also available in 3 different size: 1g, 2g, & 3g.
Available Strains and Flavors:
Strawberry Kush ( Sativa )
Pineapple express ( Sativa )
Grape Ape ( Indica )
Watermelon OG ( Indica )
Hemp Flavor ( Hybrid)
Fruity Cereal OG ( Hybrid )
Blueberry Kush ( Hybrid )
And Much more
Enjoying our dabs? Try our Delta 8 Cartridges!
Our Delta 8 Crumble is also a popular option.
Try our Delta 8 Tinctures!
Or try our CBD Tinctures!
Additional information
| | |
| --- | --- |
| Dabs Size | |
| Strains | Lemon Cake INDICA, BREEZY MELONS INDICA, CARIBBEAN INDICA, JAMAICAN PUNCH INDICA, OG KUSH INDICA, BLUE DREAM INDICA, BLUE BURST INDICA, TROPICANA INDICA, Grape Ape INDICA, Watermelon OG INDICA, HAWAIIAN PINK HYBRID, WHITE RUNTZ HYBRID, BLUEBERRY KUSK HYBRID, NATURAL HEMP FLAVOR HYBRID, FRUITY OG HYBRID, BLUE WATERMELON HYBRID, CANDY BERRIES HYBRID, MIMOSA SATIVA, TAURUS SATIVA, FANTASIA SATIVA, MOJITO SATIVA, MAUI WOWIE SATIVA, SOUR DIESEL SATIVA, PURPLE HAZE SATIVA, BAD BULL SATIVA, SOUR DIESEL SATIVA, PINEAPPLE EXPRESS SATIVA, PURPLE HAZE SATIVA, STRAWBERRY KUSH SATIVA |